Week beginning July 8th
https://www.youtube.com/watch?v=gGkEo1z-laU (2.05 mins)
We collected natural materials from the school grounds to use in artwork.
Week beginning 1st July
This week we are continuing our work on the Sun, Sea and Sand theme with The Lighthouse Keeper's Catastrophe and The Lighthouse Keeper's Lunch by Ronda and David Armitage. We have also been using 'and' to join 2 sentences or clauses.
In Maths we are revisiting addition, subtraction and number bonds. The children have been enjoying challenging themselves with more independent work and numbers to 100!
In Computing we were able to use the 30 new school iPads in the classroom and navigate lots of new apps.
We looked at Southport and it's physical and human geographical features in Geography. The children found this challenging but were soon able to sort a fairground and a golf course from sand dunes and the beach.
Week beginning June 24th
This week we are exploring 2D and 3D shape. We are observing shapes which have curved or straight edges and are counting vertices or corners. Have a look at some of our models!
In English we are reading The Lighthouse Keeper's Lunch by Ronda and David Armitage.
Sports Day was great fun on Thursday! The children thoroughly enjoyed taking part and it was lovely to see so many parents supporting them.
Week beginning June 17th
We are reading Katie Morag and the Tiresome Ted in English this week and we will be asking questions and considering feelings.
In Maths we are learning how to read and make tallies.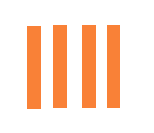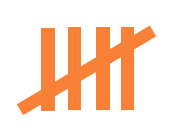 On Thursday Anne Porthouse from the RNLI came to talk to us about Grace Darling and staying safe around water. Mrs Porthouse was blown away by the children's knowledge of Grace Darling!
Week beginning June 10th
This week I have been administering the Key Stage 1 Phonics Screening Check with the children. Once your child has done the check they will be given a smelly sticker and a 'Phonics Superhero' certificate. All children have tried their absolute best and I am very proud of them all.
In Maths we are sequencing events and consolidating days of the week and months of the year.
We watched a super video on Grace Darling yesterday and the children loved playing 'detectives' looking for clues in a painting about Grace.
https://www.youtube.com/watch?v=Yv3eS40j0N0
Week beginning June 3rd
This week we will begin our new topic of Sun, Sea and Sand.
We will be meeting Katie Morag in a number of different adventures. Katie Morag is a feisty, red-headed girl who lives with her family on the magical Scottish Island of Struay. She is one of life's great enthusiasts. Her determination and stubbornness (in Scotland she'd be described as 'thrawn') land her in considerable trouble at times but also help her find a way out of her difficulties. She can be stormy and tearful, and she can be charming and helpful. She's energetic, one of life's doers. As a sister, she has her failings, but like most sisters, her good points outweigh the bad. Katie Morag has terrific generosity of spirit. There are times when it fades, and others when it can be misdirected. But her family and neighbours, on the whole, adore her; and she, on the whole, adores them.
https://www.youtube.com/watch?v=Ix6oyVgUDbc
This week in Maths we will be using money. We will be recognising coins and notes and paying for items with the correct money and also giving change.