Week beginning December 9th
This week we will be reading The Christmas Book by Dick Bruna. It is a simple version of the Nativity story from which the children will be able to make comparisons with their own Nativity.
In Maths we will be continuing developing language related to time. We will be looking at sequencing events and the days of the week.
https://www.youtube.com/watch?v=HtQcnZ2JWsY
Today as part of our work on time we were sequencing events. We followed instructions of how to make hot chocolate. We made our own using the language of first, second, next and last.
Week beginning December 2nd
This week we are beginning our Tinsel, Trees and Candy Canes topic. We are reading Stick Man by Julia Donaldson.
We are sequencing the story, discussing new vocabulary and talking about characters and feelings.
In Maths we are looking at time and sequencing events throughout the day. We are talking about morning, afternoon , evening and night and sequencing things we do at each time of the day.
We are painting fairy lights, dressing up in Christmas role-play costumes, singing our Nativity songs and completing lots of lovely Christmas activities.
On Thursday we have our Christmas Craft Morning and we would love for you to join us.
Week beginning November 25th
This week we are reading Leaf Man by Lois Ehlert. Autumn has come, the wind is gusting, and Leaf Man is on the move. Is he drifting east, over the marsh and ducks and geese? Or is he heading west, above the orchards, prairie meadows, and spotted cows? No one's quite sure, but this much is certain: A Leaf Man's got to go where the wind blows.
In Maths we are continuing our work on finding one less than a number to 10.
Our topic work will continue the theme of hibernation. We will investigate how, why and where hedgehogs, squirrels and bears hibernate.
Week beginning November 18th
This week we begin a new topic of 'Why Do Squirrels Hide Their Nuts?' We will be looking at various hibernating animals and their environments.
We will begin with a story called Squirrel's Autumn Search by Anita Loughrey.
In Maths we will begin 'one less' by finding the number one less than a given number to five. We will use lots of practical and fun ways to investigate this concept.
We have also begun learning our songs for our Christmas performance of 'The Nativity' by Niki Davies. Your child has been given a part and they will NOT need to provide a costume.
Week beginning November 11th
This week is all about Pizza! Today we read a silly book called I'm Mad About Pizza by Joshua McManus. The main character is so mad about pizza he eats it anywhere, including on the toilet!
Tomorrow is our trip to Pizza Express and we are all very excited to make our own pizzas.
In Maths we are adding one more to numbers to 10 which follows last week's work to 5.
We talked about poppies today and why we wear them. Many of the children were unaware of their significance.
First we watched https://www.youtube.com/watchv=pv_ub7Be7oA the CBeebies Poppies animation and then we discussed together. After that we made our own poppies.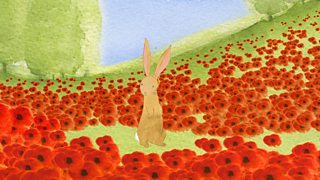 Have a look at the fun we had at Pizza Express below...
Week beginning November 4th
This week we are beginning our topic 'A Pizza the Action' as a lead in to our trip to Pizza Express next Tuesday.
In Literacy we will be reading Little Red Hen Makes a Pizza by Philomen Sturges. The story of the industrious Little Red Hen is not a new one, but when this particular hen spies a can of tomato sauce in her cupboard and decides to make a pizza, the familiar tale takes on a fresh new twist. Kids will love following along as the hen, with no help from her friends the duck, the dog, and the cat, goes through the steps of making a pizza: shopping for supplies, making the dough, and adding the toppings. But despite their initial resistance, the hen's friends come through in the end and help out in a refreshing and surprising way.
In Maths we will be adding one more to a given number through practical activities.
Our topic work this week will focus on bonfire night and on Tuesday afternoon you are invited in to help your child to design a t-shirt for Children in Need day on November 15th.
Thank you so much to all who could attend our Paint for Pudsey afternoon. See some of your fantastic t-shirt efforts below.