Welcome to Mrs Thomson's Class. 
Friday 8th September 2017
It has been a wonderful first week getting to know all the children. They have all settled well learning new routines and making new friends. 
This year PE lessons will be on a Monday. Can all children have a named PE kit in school. This can be kept on the children's peg and washed at your convienience. However for the first few weeks we will only be taking socks and shoes off. 
Thank you 
Mrs Thomson
Friday 15th September 2017
This week the children have begun the Read Write Inc phonics programme learning the sounds m a s d. In maths we have been practising counting and recognising numbers. Take a look at some of our work below. 
Tuesday 19th September 2017
Today was Talk like a pirate day. The children dressed up as pirates and took part in a day of pirate activities including Treasure hunts, building ships, making telescopes and flags.
Welcome to Mrs Leadbeater's Class.
Welcome to our new look Waverley Primary School website and a special welcome to our class page.
Thank you for taking the time to access our class page. I hope you will find it informative and fun.
P.E. is every Friday morning before break. Please make sure your child has their P.E. kit in school every week.
Week beginning 26th June
Firstly I need to thank you all for your incredible generosity for our 'Sponsored Bounce'! We have really been overwhelmed by your donations and every penny raised will be used to enhance your children's learning journeys. Please pass on our thanks to all of your sponsors too. A big thank you to Mrs Humphreys and Aidan's mum for their help this morning with counting! Lydia and Beau won the prizes for the most bounces.
Week beginning 19th June
This week we began our topic of Circus and Fairgrounds. We have been learning lots of new vocabulary such as 'trapeze' and 'tightrope' and we have watched a number of different types of circus and have been able to comment relevantly on the similarities and differences.
It was also our last Forest School session on Friday and the children have thoroughly enjoyed being a part of such a lovely experience. Their self-confidence and team working skills have shone through and every single child has participated well and been keen to learn.
Week beginning June 11th
This week we have been again looking to extend and develop our writing using a number of stimuli. We have used short videos this week which do not have speech in them to stimulate our own ideas about what may happen and why.
We watched:
https://www.youtube.com/watch?v=KrMl32cuC2A
as the stimulus for writing  a lost pet poster and 
http://www.literacyshed.com/the-music-video-shed.html for our Superhero writing.
This is also our second week of Forest School for Blue and Yellow groups and we have been having such good fun! We have been on a Gruffalo hunt, made Gruffalo burgers, toasted marshmallows, written our names with sticks and made broomsticks and magic potions.
Week beginning June 5th
This week we are looking to extend our independent writing by generating our own ideas. Today we looked at the picture below and had to think of reasons why the giraffe may have been up the tree or how he actually climbed up there.
We will also be watching http://www.literacyshed.com/whistleless.html Whistleless has no whistle.  All of his friends and family have a whistle so he sets off on an adventure to find a whistle. The children will be retell the story and describe the different 'whistlers' that they see e.g. the yellow man, the police man, the tiger and the elephants. The children will discuss how the little bird is feeling throughout the story. 
In Mathematics we will be looking at o'clock and half past in fun and different ways.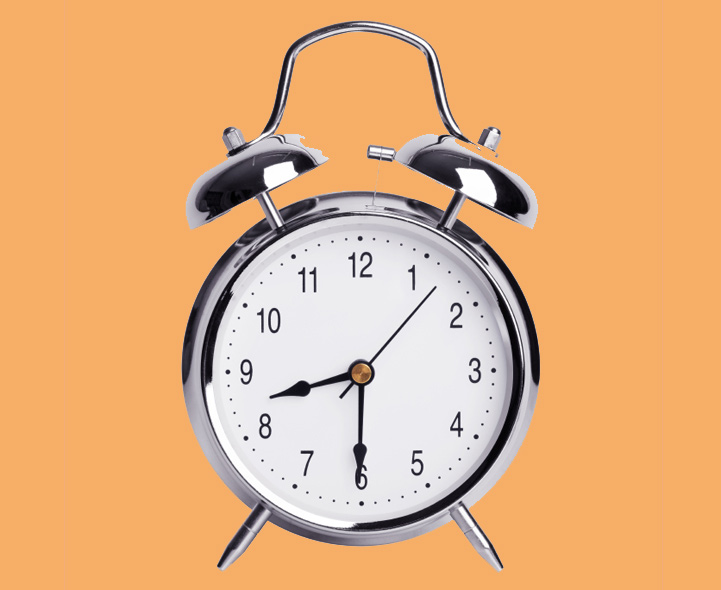 Week beginning May 22nd
This week is all about Pirates! We have been reading pirate stories and writing shopping lists for Mrs Pirate by Nick Sharratt. We made our own pirate boats and painted sharks circling a whirlpool.
I have been assessing the children's progress in Read Write Inc. since the beginning of March and progress has been phenomenal. The children are becoming far more confident with their reading and writing and you should all be very proud of them!
Week beginning May 8th
This week we began our Under the Sea and Pirates topic with Shark in the Park and Shark in the Dark by Nick Sharratt.
We have also learned lots of facts about sharks such as they have over 300 teeth, they eat fish and turtles and that they have gills so that they can breathe under water. We looked at various types of sharks too, including the Great White, Tiger Shark, Whale Shark and Hammerhead Shark. We have also made Angel Fish by drawing around our hands and even used bottle tops to make fish. 
In Mathematics we have been rolling 2 dice and counting on from the larger number and we have been paying for seaside items with coins up to 20p.
Week beginning May 2nd
This week we are reading Eric Carle's The Very Hungry Caterpillar. We have been retelling the story in our own words and talking about the days of the week.
https://www.google.co.uk/webhpsource=search_app&gfe_rd=cr&ei=XGOEVI2KCezX7Aauh4GQBw&gws_rd=ssl#safe=strict&q=the+very+hungry+caterpillar+
Sadly, today was the last Forest School session for Red and Green groups. We began by making a gingerbread dough and we talked about 'yeast' and how it made the dough 'rise'. We mixed the yeast with flour, oil, an egg and some ginger and then we kneaded it and left it to rise.
We went on an adventure to Denton Dene and on the way we saw LOTS of dandelion clocks and blew the seeds away with 17 puffs. We saw Dog Rose bushes, Horse Chestnut trees, Elderberry trees and lots more. When we arrived at the Dene we saw lots and lots of Bluebells. We went on a tadpole hunt but unfortunately they were all hiding from us. We played hide and seek and Aidan and Nancy were very well camouflaged!! Can you see them?
We then stopped for a hot chocolate and cookie break and then we used clay to make woodland creatures such as bats, hedgehogs and rabbits.
To finish our session we came back to school and cooked our gingerbread on sticks over the firepit!
Thank you so much Mr Roberts, we have all really enjoyed exploring our local environment during Forest School and we have learned lots of new plant names and information.
Week Beginning April 24th
Welcome back! I hope you all enjoyed your Easter holiday. We begin this half term with a topic on Minibeasts. Our first story is Mrs Honey's Hat by Pam Adams.
Every day a different creature removes an item from Mrs. Honey's large and outlandish hat, leaving behind something new in its place, so that by the end of the week she has an entirely new hat. We will be learning lots about spiders and will also be reading another story involving a rather large hat!
Week beginning April 3rd
This week is all about Easter!! Some of the children brought in some fabulous eggs for our competition.
We began our work today with 'The Easter Story' as none of the children could remember why we celebrate Easter. We watched a video https://www.youtube.com/watch?v=Brm0k4K3Y-g and we read the story.
We then made a story map or retold the story in our own words. In Mathematics we went on an Easter Egg hunt and then we had to work out the addition sums on each egg so that we could find the correct nest for them.
This afternoon we decorated fairy cakes with pastel coloured sprinkles and Easter chicks.
Week beginning March 27th
This week we are reading Dear Mother Goose by Michael Rosen and Nick Sharratt. Lots of Nursery rhyme characters have problems so they write to Mother Goose for a solution.
She suggests that Humpty Dumpty sits in an egg cup to stop him falling off the wall and that Jack and Jill catch the bus down the hill. When she suggested that Little Miss Muffet ate her curds and whey in the bath because spiders don't like baths we realised that none of us knew what curds and whey were. We decided to make curds and whey using warm, full fat milk and vinegar but none of us dared sample it!!
We added a dash of vinegar to the warmed milk and it immediately began to curdle. We stirred it and then separated the curds from the whey using a sieve. We all prodded the curds and they felt 'warm' and 'squishy' but they did 'stink'!
We have another fantastic week at Forest School with Mr Roberts and we are really enjoying finding signs of Spring. We can name lots of trees now and we were very pleased to see that the Frogspawn is still in the 'puddle'. We had an egg hunt and then we made toffee apples in the fire pit.
Week beginning March 20th
This week Red and Green groups enjoyed their first Forest School session with Mr Roberts and it was so much fun! There are many, many benefits to Forest School and children and young people are stimulated by the outdoors and typically experience, over time, an increase in their self belief, confidence, learning capacity, enthusiasm, communication and problem-solving skills and emotional well-being. 
At Forest School children are physically active a lot of the time and their stamina improves as they go through their Forest School sessions. The controlled, safe environment of Forest School ensures that children taking part naturally learn to assess risk and are encouraged to make sensible and informed decisions about how to deal with unfamiliar and unpredictable situations.
Forest School helps children to develop their confidence. As they become familiar with Forest School they can take their new-found confidence into school and into other areas of their lives. Forest School can be particularly effective for children who do not do well in the classroom environment. 
We hunted for the Gruffalo Child's fur, we found tadpoles in a puddle and we learned about Brambles, Catkins and Hawthorne bushes. We hugged lonely trees, avoided a 'mole in a hole' and did the conga through a squelchy swamp. It was cold and wet but we had a lovely cup of Hot Chocolate to warm up afterwards!
Week beginning March 13th
This week began with strawberries. We read The Little Mouse, The Red Ripe Strawberry and the Big Hungry Bear by Audrey Wood and then we used all of our 5 senses to help us to think of words to describe our strawberries.
We looked at them, sniffed them, touched them, listened to them and tasted them. We thought of lovely words such as 'squishy', 'juicy', 'sugary'and 'sweet'. We also played a strawberry related game where we had to roll a dice and find that number of 'seeds' (raisins) and put them on our strawberries. The first to fill their strawberry won the game. 
This week has also been
We have all had great fun with lots of messy experiments! We made our own lava lamps, shaving foam rain clouds and very messy gloop! We watched reactions when food colouring is added to milk and when popcorn kernels are heated. We also found exciting ways to explore colour mixing and melting.
Week beginning March 6th
This week we have begun by reading Eric Carle's The Mixed-Up Chameleon. 
https://www.youtube.com/watch?v=wEqoJMNU2eo
The Mixed-Up Chameleon is a captivating picture book from Eric Carle, author-illustrator of The Very Hungry Caterpillar, that teaches young children the key differences between animals and the importance of being yourself.
We made ourselves into mixed-up creatures too and became 'clever like a fox', 'tall like a giraffe' or 'funny like a seal'.
On Monday the staff from Key Stage 1 came to see us during our Read Write Inc. Phonics lesson and they were very impressed with our progress. On Wednesday we showed Miss Broderick and Miss Hands how good we were at estimating. We used estimating jars and then counted the objects to check how close our estimates were.
We also had to free the Numicon and numerals from the ice, use the correct number of pegs for each hedgehog, practise our estimating at the 'Estimation Station' and play hopcotch on the numeral tiles.
Week beginning February 27th
This week we have begun our Jungles and Rainforests topic and we are reading Walking Through the Jungle by Julie Lacome. We began by talking about which animals we might come across in the jungle and why we would not see animals such as foxes and cows. 
We have also been reading Julia Donaldson's Monkey Puzzle and have learned facts about snakes and tigers.
On Thursday it was world book day and we all dressed up and read some of our favourite books. It was great fun!
Week beginning February 13th
This week we have begun reading Super Daisy and the Peril of Planet Pea by Kes Gray.
Cripes! Planet Earth is in DANGER! It's on a fatal collision course with Planet Pea! If they crash then Planet Pea will explode into a gazillionpillionkillion peas, and that means only one thing . . . there'll be PEAS . . . WITH EVERYTHING!!!! 
We then read Eat Your Peas by the same author.
As a great opportunity to explore rhyming words we read Oi Frog and Oi Dog by Kes Gray and we giggled at some of the crazy rhymes.
We have used our 'super' muscles to whisk soap flakes into a lather and we made 'invisible ink' by writing with candles and then painting over it with a blue colour wash. We made ice blasters and fire blasters to help us to defeat the baddies.
Have a look at some other fun activities from our week:
Week beginning February 6th
This week we have been reading Super Duck by Jes Alborough and have been looking at speech bubbles.
In Mathematics we have  been using non-standard measures to measure Superheroes and other items and have made our own Superhero Metropolis using Numicon.
We have also used our handprints to make Ninja Turtles, made Spiderman's webs in icing using a cocktail stick and made our own 'Super' capes.
Week beginning January 30th
This week we have begun our new topic of 'Superheroes' during which we will be looking at heroes and heroines and their special powers. This week we are using 'Supertato' by Sue Hendra as a focus for our work and as well as being a very funny book it allows us to use healthy fruit and vegetables across the curriculum. Today we played 'Crazy Carrot!' in our literacy to help us to read CVC words before Crazy Carrot shows up. We also used adjectives such as 'mean', 'naughty' and 'nasty' to describe the villain 'Evil Pea'.
We also played a 'Peas and Carrots Addition Game' in which we grabbed a handful of peas and carrots, sorted them on our plates and then added together the number in both groups to find the total number of vegetables.
We had such fun today writing speech bubbles for the fruit and vegetables from Supertato-Veggies Assemble. See our gallery below for the fantastic photos we took ourselves.
As part of Storytelling week, Mrs Sample's class came to Reception this afternoon and retold traditional tales to the children in their own words using props they had made themselves. We really enjoyed over 30 minutes of listening to stories and watching puppet shows.
Week beginning January 23rd
This morning we began our topic on Chinese New Year. We talked about what we already knew about Chinese people and traditions and then we watched a lovely video on CBeebies about Abbie and her brother and how they prepare for Chinese New Year in their family.
https://www.youtube.com/watch?v=c8ssHXZ9_qU
We learned that they clean their house to get rid of any bad luck from the previous year. Abbie and her brother received new, red clothes as a symbol of good luck and their parents gave them money in a red envelope. They ate 8 or 9 dishes in their family meal as these are lucky numbers and they ate soup with round ingredients to remind them of the importance of being together as a family.
By the end of the morning we had learned lots of new facts about Chinese traditions. We had lots of exciting activities around our rooms to help us to celebrate and we even had  2 Chinese dragons in the yard!
Look at our lanterns and money envelopes. We're enjoying Chinese New Year so much we've even turned into a dragon!
Week beginning January 16th
What a fantastic, fun-filled week we've had learning about dinosaurs and volcanoes! We learned all about volcanoes and how they are formed and have made our own erupting volcanoes. We learned lots of new vocabulary too such as 'erupting', 'molten' and 'lava'.
We also talked about herbivore dinosaurs and how we can recognise them. We now know that if a dinosaur walks on 4 legs he is a herbivore and if he walks on 2 legs he is a carnivore. We also know to look for horns and frills, armour plates and bone clubs and whip-like tails.
We made a dinosaur salad and discovered some new vegetables we hadn't seen before such as radish, celery and rocket. We used our Read Write Inc. phonics to write these names as we heard them for our recipe.
On Thursday when we came into class we found dinosaurs trapped inside ice and we had to use a number of different methods to free them. We used tools to bash the ice and rubbed it with toothbrushes. We also discovered that our hands were warm and we were able to melt the ice by handling it. We had lots of questions such as 'How did they get in there?', 'What is inside the ice?', 'Where has the water come from?'.
Next week we have lots of exciting activities planned to celebrate Chinese New Year!
Week beginning January 9th
Welcome back after our Christmas break! We have had a very exciting week and our new 'Dinosaurs' topic is in full swing! We have been reading books from the Ian Whybrow series 'Harry and His Bucketful of Dinosaurs'. These books have a nice moral element to them and the children can easily relate Harry's experiences to their own.  There is a lovely website for Harry and Dinosaurs too at http://www.harryandthedinosaurs.co.uk/index.html.
We have been painting, making our own fossils, excavating bones and many more exciting activities. We even had a touch of the 'Ice Age' on Friday with the very exciting blanket of snow in our yard!
Week beginning December 19th
Party, party party! We had such a good time at our party and we even had a special visitor...
Week beginning December 12th
Thank you very much for your overwhelming support at our Nativity and Tombola. We raised a lot of money which will be used to buy lots of exciting things for the children.  The children were so excited to perform their Nativity for you and I'm sure you'll agree they were fantastic!
Week beginning December 5th
What a fantastic day we've had today! We were overwhelmed by the support of all of the parents, carers and grandparents and we hope you've had as much fun as we have. The children left tonight with bags full of Christmas crafts and one child even told me 'I've had such a lovely day' 
.  We made decorations, angels, bookmarks, reindeer dust, Christmas crackers, stained glass windows, Christmas trees, Christmas cards and much, much more! See below for a selection of photos from our special day.
Week beginning November 28th
This week we have based our work around Julia Donaldson's Stick Man.  We have made our own Stick Man, written address labels for Stick Man in case he gets lost again and we have made our own versions of a Stick Man flag. In Maths we have been counting sticks and making number labels and we have been making shapes within shapes using sticks. Stick Man also had a fun time been bounced around on our parachute too!
On Friday we decorated our classroom ready for Christmas. We have twinkling lights and a Christmas tree which has as many decorations as we could squeeze onto it!
Week beginning November 21st
This week has been all about Gingerbread! We read the story, we watched the story, we wrote about the story, we made the biscuits and we ate the biscuits!
We have also been using games to help us with our number recognition to 20 and have been hunting for numbers by reading clues.
In Phonics we have been continuing to blend and segment for reading and we are racing through our Read Write Inc. Ditties.
We enjoyed another large apparatus session this morning and danced along to the music outside this afternoon.
Week beginning November 14th
This week has been great fun. We have been reading lots of versions of The Three Billy Goats Gruff and even watched a story about 3 Billy Goats Fluff! We have used speech bubbles for our writing and we are beginning to write our own sentences.
We have had a busy week in Mathematics and have done lots of adding two groups together to find the total number and adding on from a given number. We were even rolling dice in the pouring rain!
We had a shop with real money and real groceries this week as well and the children were very interested in buying and paying.
We completed our Set 1 Speed Sounds in RWI with x, ng and nk. We will now consolidate all of these Set 1 sounds and use them to segment and blend simple words over the coming weeks.
We made porridge this week just like The Three Bears and it was surprisingly popular!
Next week we will be reading The Gingerbread Man and have lots of exciting activities planned.
Week beginning November 7th
It's the end of another busy week at Waverley. We began the week with our story Go Away Big Green Monster and we wrote speech bubbles and sentences about our own monsters. Then we read Glad Monster, Sad Monster by the same author and discussed feelings such as anger and worry. In Mathematics we have been learning about 3D shapes and have been using shapes to build models. Not Now Bernard by David McKee allowed us to explore feelings of being ignored and we wrote speech bubbles for Bernard and the monster.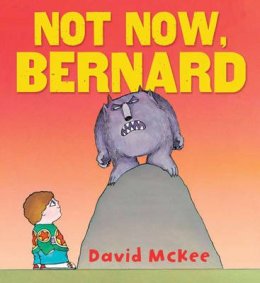 We have also being learning our 4 new sounds in RWI of th, z, ch and qu. These are tricky sounds and we will be continuing to work on them over the coming weeks. Next week's sounds are x, ng and nk. We have been using our phonics to read real and nonsense words and we were really good at it!
Today we watched a lovely video on CBeebies about Remembrance Day
http://www.bbc.co.uk/programmes/b04p4zsl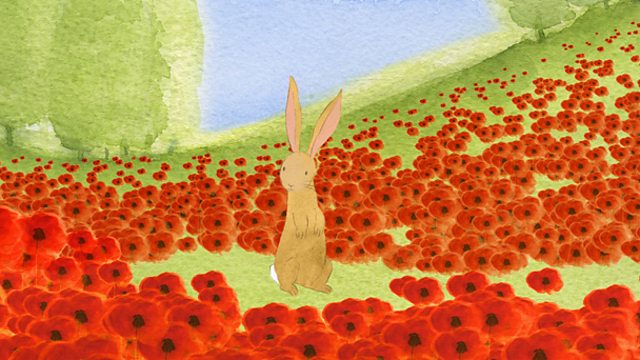 'Poppies' is a beautiful video which sees war as experienced by the animal inhabitants of a WW1 battlefield.  We see the transition from peace to war and return once more to peacetime. The ending is both poignant and quietly hopeful. It was perfect to engage young viewers to quietly focus for two minutes as a mark of respect.
Next week we will begin our Traditional Tales topic with The Three Billy Goats Gruff.
Week beginning October 31st
Welcome back after our Half Term holiday, I hope you all had a lovely break.  The children have come back full of enthusiasm and we have jumped straight back into their school routine.
We have begun our Monsters and Aliens topic and have been talking about staying safe on Bonfire Night.
We have been learning j,v,y and w in our RWI however we had to look up information about vultures and yaks as many of us had not seen them before.
In our literacy we have been using our phonics in our writing and we are already, after 7 weeks, beginning to write simple sentences! 
In mathematics we have been naming and talking about 2D shapes and we have been adding two groups together to find the total number. 
Next Week in our literacy we will be reading Go Away Big Green Monster by Ed Emberley and we will be learning the sounds th, z, ch, qu. In mathematics we will be continuing our work on 2D shape and will be introducing the 3D shapes cylinder, sphere, cube and cuboid.
Week beginning October 17th
Well, what a fantastic first Half term we've had! We're all exhausted but it has been 7 weeks of fun and friendship.  This week it has been lovely to see how confident your children have grown since Nursery and our harvest Festival was a lovely opportunity to showcase our fantastic singing for you. Thank you all for coming and sharing this special time with us.
Across the week we have been so busy with RWI. We have learned another four new sounds l, h, sh and r and we are really beginning to use our sounds in our reading and writing.
We have also made our own 'Harvest Soup' and crusty bread which was very popular (well, the bread was!).
Today has been truly terrifying!! My whole class has been replaced by some very strange looking creatures this morning!!
Week beginning October 10th
What a busy week we've had! We began on Monday with a visit from our school nurse who taught us all about the importance of hand washing and the correct way to do it.
We have been learning our new sounds u, b, f and e, reading The Little Red Hen and we have been learning about coins and money in Mathematics as part of our whole-school Maths Week. Our cake stall was a roaring success on Wednesday, so a huge thank you to all for being so generous and supporting us.
Please look above in documents to see what we got up to during Maths Week.
Next weeks sounds will be l, h, sh and r.
Week beginning October 3rd
This week we have been learning the sounds g o c and k. We have painted grass, made orange pictures, decorated octopus pictures with cheerios, decorated cakes, made cats and decorated cars. We will be making kites and we are continuing to practice our handwriting. It is lovely to see so many children now writing some of their own letters and numbers independently now after only 5 weeks!
We now have a new friend coming home with us too! Geraldine the Giraffe will be coming for a sleepover soon and she would love the children to help her find objects around the house beginning with a particular sound. She will be following the order of sounds we have learned and so far this week she has found microwaves, mobiles, Monopoly and a mug for 'm' and an ambulance, arrow and axe for 'a'. Geraldine even has her own website at:
http://mrthorne.com/home/phonics/geraldine-the-giraffe/
Look at our fantastic, independent writing!
Next weeks sounds will be u, b, f and e.
Week beginning September 26th
This week we have been learning the sounds t i n and p. We have made toast for 't', insects and masks for 'i', chocolate nests, noodles and nighttime pictures for 'n' and for 'p' it's popcorn and Peppa Pig!  We have practised our name writing and handwriting and have used chopsticks, tweezers, syringes, laces and paintbrushes to help develop our fine motor skills. Thank you all for your support with the handwriting homework. The children were proudly showing us their efforts. In Mathematics we have been using numbers in our play, counting and recognising numbers to 10.
P.E. was great fun last week and the children are excited to get the 'big blue frame' out this week 
.
Next week's sounds are g, o, c and k.
Week beginning September 19th
This week we have begun our new Read Write Inc. phonics programme with m a s and d. We have based our literacy work around our 4 new sounds and have been learning handwriting rhymes to go with each letter.
Read Write Inc. Speed Sounds
At the heart of Read Write Inc. Phonics is the systematic teaching of all the common sounds in the English language (RWI calls these the Speed Sounds). Children are taught to recognise the sounds and to put them together ('sound blend' them) into words for reading.
Children are taught one way of representing the 44 main sounds of English first, and then go on to learn the alternative spellings later on.
When teaching the letter sounds, it is important to remember to keep them very 'pure' and distinct, to help with sound-blending later on. To enable your child to gain confidence in reading, they should only be asked to read words containing letter sounds they know securely.
Read Write Inc. introduces the simple Speed Sounds (one sound, one grapheme) with Speed Sounds Set 1 and Set 2. They then learn more ways of writing the same sounds with the complex Speed Sounds Set 3. Children are taught letter names before moving on to Speed Sounds Set 3.
We have also been working with numbers to 10 in lots of fun and play-based activities. We are learning to recognise numbers to 10 and know which numeral matches a collection of objects which we have counted.
We are using Numicon to help us with our counting.
It's not all work, work, work though! We also have lots of fun in our indoor and outdoor classrooms.
Next week our sounds are t i p n...
CIRCUS DAY
JUNE 29th, 2016
 
I'm exhausted! What a fantastic day we've had despite the rain. We have bounced all day on our bouncy castles (indoors and out!) and we've had popcorn, icepops, marshmallows dipped in chocolate and we even made our own clown face biscuits. I overheard one child say "This is the best day in my life, ever!" Which means we did something right! Our Cake Stall was a huge success too so thank you all for contributing! Here are some pictures from our very busy day...
Week beginning May 11th
This week we are reading The Rainbow Fish by Marcus Pfister.  At the end of the story the Rainbow Fish has become much happier because he has shared his scales and made friends. He was very unhappy at the beginning because even though he had shiny scales, no one wanted to be his friend. He was very proud but very lonely. It is much better to share things and make friends than to be selfish and lonely.
We will also be looking at 2D and 3D shapes and capacity. We will testing to see which 3D shapes roll and why and we will be reading Mr Archimedes' Bath to look at water displacement and capacity.
 
Week beginning May 3rd
This week we began our topic of Under the Sea with the story Shark in the Park by Nick Sharratt.  This book is always a firm favourite with the children and it has inspired a lot wonderful writing.
Current Achievement Headlines

Well done our Reception classes  - they achieved a 20% increase in the number of pupils working at age related expecation since the beginning of the autumn term. Currently we have 73% of our pupils predicted to achieve a good level of development by the end of the year and this is close to the national average and will improve as the summer term progresses.
Kielder Birds of Prey
Our prize for winning the Golden Mile Competition for Foundation Stage was to meet the Kielder Birds of Prey in our Outdoor Classroom. We met three owls called Rambo, Willow and Whisper. We all got to hold them and stroke their beautiful, soft feathers. Please see the gallery below for photos.
Week beginning March 21st
This week we are reading Dear Mother Goose.
We will be revisiting lots of favourite Nursery Rhymes and in Mathematics we will be using language related to time using Hickory Dickory Dock as a stimulus. we will make our own clock faces and learn o'clock times.

Week beginning March 14th
This week we have been using Jack and the Beanstalk as the focus for our activities. We have been adding and subtracting using beans and have even written our own versions of the story.
We have also been very creative using our own ideas. We have seen some lovely creations including the Easter Bunny and Steve from Minecraft.
We even made our own flower pictures using real flowers.
Week beginning March 7th
This week we began our topic of 'Growing'. We have been looking at how plants grow and how seeds travel. Our story this week has been Little Mouse, The Red Ripe Strawberry and the Big Hungry Bear.
We have been tasting strawberries and thinking of adjectives to describe how they smell, taste etc.
To end the week we had great fun at our music session. We have been singing the Guacamole Song and we all love it!
Week beginning February 22nd
We have begun this half term with our topic of Rainforests and Jungles. Technology Tom came in on Wednesday and we learned about treetop houses and ways to move up to them and down from them. We also had to think of ways to move between treehouses. We had great fun!
Some of us also had Forest School with Mr Roberts and we made forest creatures which we have hung on the trees in the school garden.
Week beginning February 8th
Gung hay fat choy!! Happy Chinese New Year everyone. We have been learning lots of Chinese traditions and have been looking at how Chinese children celebrate their New year and how it differs from ours. The children know that they were either born in the Year of the Tiger 2010 or the Year of the Rabbit 2011.  We have made dragons and fans and have been practising writing Chinese letters. We ate noodles and Prawn Crackers and even combined one of our own traditions on Tuesday when we sampled pancakes.
Week beginning February 1st
What a fantastic time we all had today for our Superhero Day. The costumes were amazing and everyone looked 'super'! See below for our photos.
We have continued our superhero theme this week and have made our own Numicon Metropolis.
We have been writing speech bubbles from our story Super Duck and have made superhero balloons and cone characters. We are all excited for our Superhero Day on Friday.
Week beginning January 25th
Our 'Superheroes' topic has begun and the children are thoroughly enjoying learning about real and imaginary heroes and heroines. We have been writing speech bubbles this week and using full stops, exclamation marks and question marks in our writing.

In my phonics group we have been  learning the 'ur' sound and have been writing 'ur' words in sentences alongside our core words e.g. She has curls.
In mathematics we are ordering numbers to 10 or 20 and counting out from a larger number. We have also learned a new number rhyme called '5 Superheroes'.

We have lots of lovely new resources arriving this week and these include giant teapots and potion bottles - ideal for exploring through imaginary play.
This week's challenge is to read a book in our story corner.

Please continue to support your child at home with reading, writing and mathematics.

There are some excellent websites such as http://www.phonicsplay.co.uk/ and http://www.topmarks.co.uk/maths-games/5-7-years/counting

Week beginning January 18th
This week has been full of dinosaur facts and crafts. On Monday we made green, dinosaur biscuits with Miss Anderson, we made dinosaur maps and masks and have also been completing our first weekly challenge of 'Can you paint some numbers?'

We have been making our own dinosaur books and have even written our own books. We are getting very good at writing independently using our phonic knowledge.

In my phonic group we have been learning 'ar' and 'oa' and have been recapping harder vowel digraphs such as 'ai' and 'igh'.

Next week we begin our 'Superheroes' topic and the children are looking forward to this. We will begin with a story called Super Daisy by Kes Gray and Nick Sharratt
Don't forget our Superhero Day on Friday February 5th!!

Week beginning January 11th
The children are loving our Dinosaur topic and we have been learning key vocabulary such as 'extinct', 'herbivore' and 'carnivore'. We have also discussed the main theories about how the dinosaurs became extinct. The children are now quick to say whether a dinosaur is a carnivore or a herbivore by looking at how many legs it is walking on and whether it has armour plates.

We have been reading non-fiction books about dinosaurs and lots of fiction books such as:
Harry and the Bucketful of Dinosaurs by Ian Whybrow
 and Tyrannosaurus Drip by Julia Donaldson and David Roberts
During our lunchtime phonics we are also now working on either Phase 2 phonics with Miss Anderson or Phase 3 phonics with myself. We split into 2 groups and work at a pace we are comfortable with.

Week beginning December 14th
Phew! What a busy week we're having. First it was our party on Tuesday and then today it was Polar Express Day. We have met Santa twice this week and are all very excited for Christmas now.
See our gallery below for more pictures of us meeting Santa!

Week beginning December 7th
Thank you so much for coming to watch our Sleepy Shepherd Nativity. The children thoroughly enjoyed themselves and it is lovely for us to showcase how much your children have grown in confidence even in the few weeks since our Harvest Festival. Xavi's dad has sent some lovely photos that he took during our performance so please have a look below.
Week beginning November 30th
This week we have based our Literacy work on Stick Man by Julia Donaldson.
Today was our Christmas Activity Morning and it was lovely to see so many parents working alongside our Nursery and Reception children. The children certainly had reading folders bulging with decorations, angels, reindeer dust and crackers when the left school tonight.
Week beginning November 9th
Another busy week! This week we have been reading Go Away Big, Green Monster! by Ed Emberley.
We have been practising our independent writing and are gaining in confidence every day. We have also been playing games using our Core words and have finished our Phase 2 phonics with x,z,zz and qu.

Today was brilliant and we all dressed up to support Children in Need.
There are more photos from today in our gallery below.

Week beginning November 2nd
This week has been very busy! We have been talking about Firework safety and have made safety posters and some fantastic painted fireworks.
Yesterday we went on our trip to Scotswood Community Nature Garden and all of the children were well behaved and thoroughly enjoyed themselves. We collected natural objects to make our own hedgehogs and comfy homes for hibernation. One hedgehog home even had a double sofa!
 
We also had a workshop based on Julia Donaldson's Stickman and we made paintbrushes with offcuts from a pine tree and paint from soil and water. We used these to paint flags as Stickman is mistaken for a flag mast at one point in the story.
Thanks again to all of the parents who volunteered their help on our trip - we really couldn't do it without you. 
Please see the gallery below for more photos from our trip.

Week beginning October 19th

Halloween dress-up day was fantastic! We all had a great time and enjoyed scaring each other.
Everywhere we looked there was blood dripping, wand twirling and teeth showing. I even managed to grow an enormous pair of wings at one point!
Thank you all for your costume efforts and for making our day so special.

Please see below for some photos from today. At one point I gave the children the camera and some of their photos are better than mine!

This week as we are approaching Halloween we are enjoying the book What's in The Witch's Kitchen by Nick Sharratt. Depending on which way you turn the flap there is a nice surprise or a nasty one.
It's always a popular book!

We are revisiting all of our 23 sounds this week and at Parents' Evening you will have been given your child's first set of core words to learn.  It's amazing how quickly the children have progressed with their phonics.

Don't forget our Halloween dress-up day on Thursday - any costume your child is comfortable in will be welcome!

Week beginning October 12th

Well done everyone! We won again.
This week at school we will be performing our Harvest Festival for you on Thursday at 9.15am.
We will be chopping vegetables for our 'Harvest Soup' and will make our own crusty bread rolls.
We are reading The Little Red Hen in class this week and are discussing feelings related to the story.
We are also looking at the sounds h, b, f, ff, l, ll and ss in our phonics.

Week beginning September 28th

Well done everyone! In today's achievers' assembly we were awarded both the Early Birds' award for the least late marks AND the Attendance award for the best attendance this week across Foundation Stage and Key Stage 1.
Phonics
We have now introduced 12 sounds to the children:
s  a  t  p  i  n  m  d  g  o  c  k
Next week we will be focussing on ck at the end of words and e, u and r in initial position.

The 'e' sounds allows us to look at a favourite author and character in David McKee and Elmer the Patchwork Elephant.
We have lots of exciting activities planned.
September 25th Roald Dahl Day
We all dressed up today to celebrate Roald Dahl Day. We had Matilda, Esio Trot, Charlie Bucket, an Oompa Lumpa and ladybirds from James and the Giant Peach among others. Everyone put in a lot of effort and helped raise money for school funds.
Please view our gallery below for more photos from the day.

Welcome to Reception!

We are approaching the end of our second week now and the children have settled very well.

We began our more formal work this week with lots of fun activities related to our first four sounds of s,a,t, and p.

The children have learned Jolly Phonics songs for each sound and also an action which is associated with each sound.

We have made Peppa Pig masks, tiger masks, apple finger puppets, popcorn and toast.

We even read a book called Pants by Nick Sharratt which has all of our sounds in the title.
Please look at our gallery below and also check out our newsletters: